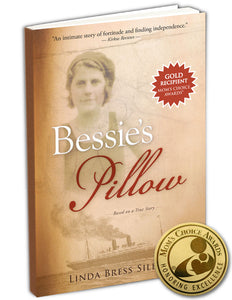 A masterful blending of history and life in the early 1900s as seen through one immigrant's eyes. It's also a story of resilience—reminding us that no matter when or from where we came to America, we aren't so different.
This award winning book is the true story of the author's grandmother who immigrated to New York as an 18-year-old in 1906. Written in first person, this easy-to-read young adult book can be used in the classroom in a variety of ways—engaging students in reading both for enjoyment and multi-disciplinary learning through:
1. discussion of immigration to the United States via New York from the 1880's through the 1920s.
2. exploration of the massive technological changes and cultural influences of the early 19th century.
Includes an appendix with information about immigration, politics, and cultural influences of the early 20th century (ISBN 978-0-89544-201-7 ).